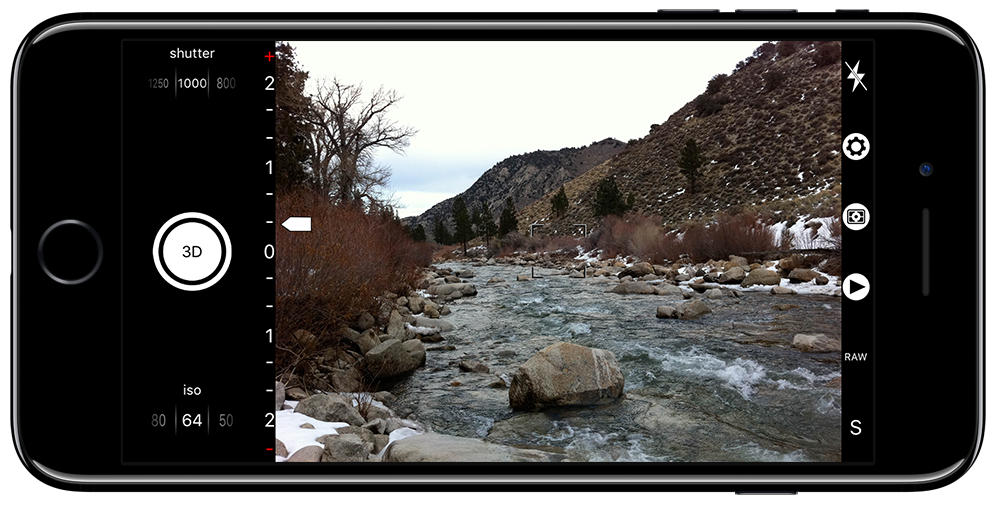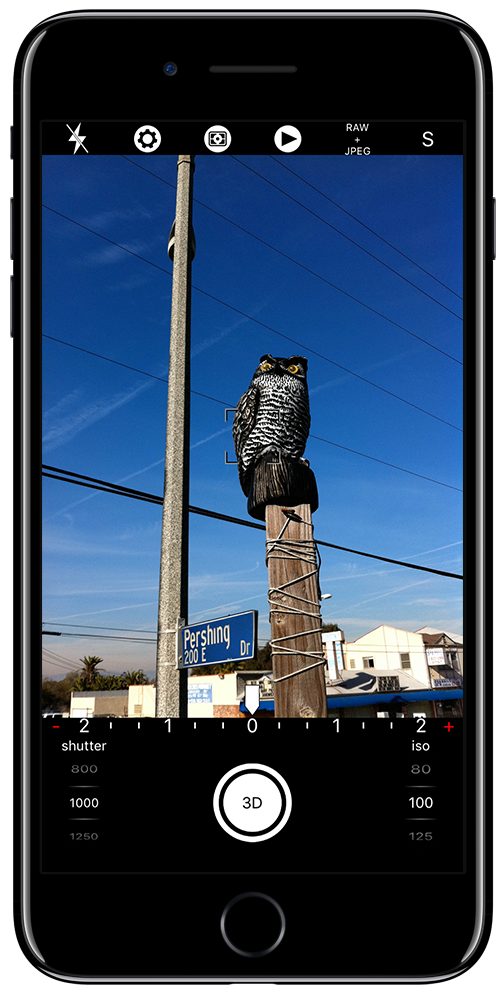 Custom Cam allows you to fully control your iPhone's camera.
You can switch between full manual mode, automatic shutter speed or ISO mode and full auto mode.
Custom Cam has a 3D Touch shutter button that emulates the half-press of traditional cameras.
Custom cam now supports the iPhone 7+'s second lens!
You can now customise the function buttons by long pressing on them like you would with the icons on your homescreen.
The Best Professional iPhone Camera App Yet
-Sean Molin, Fstoppers.com
Custom Cam is one of the best iPhone camera apps out there
-Jeremy Gray, imaging-resource.com
The app also features:
Manual, auto and face detect focus
A very intuitive swipe based system for changing the shutter speed, ISO, focus and exposure compensation.
A light-meter, that anybody who has ever used a camera in manual mode will be familiar with.
Two assignable buttons on screen.
The option to capture as RAW DNG files (on the iPhone 6S, 6S plus, SE, 7 and 7 plus)
The 3D Touch shutter button allows you to lock focus and/or exposure with a half-press.
The half-press is achieved by touching the button, to take a picture simply press deeper.
You can set either of the on-screen buttons to be the 3D Touch shutter button, a focus lock button, a exposure lock button or a traditional shutter button.
Or just turn the second button off for a cleaner ui.
Changing the camera's settings is done via a set of intuitive swipe gestures, which are very easy to learn.
For example: if your phone is in the landscape orientation, just swipe left or right across the screen on the half which contains the iso label to change the iso value.
A full explanation of all available gestures is found by pressing the in app help button.